Pacific Grove Veterinary Services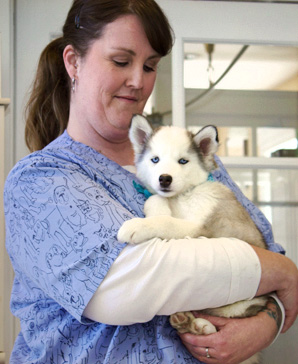 Cottage Veterinary Care offers complete Pacific Grove veterinary care to companion and exotic pets in Pacific Grove, CA, and throughout the Monterey County area. Our animal hospital in Pacific Grove features modern technology, an in-house laboratory, and much more, all in a comfortable and relaxed setting.
Our veterinary internal medicine and surgical expertise as well as our advanced diagnostic capabilities, reproductive medicine services, and veterinary laboratory ensure your pet receives the highest quality veterinary care available. We pride ourselves in being "your other family doctor".
Please call us today at (831) 372-3524 to schedule an appointment or visit our full website for more information.
Pet Wellness & Medical Care
Comprehensive Examinations
Vaccinations
Puppy/Kitten/Senior Care
Exotic Pet Care
Diagnostic Services
Digital radiology
Ultrasound
In-House Laboratory
Health Maintenance
Internal Medicine
Microchipping
Complete Dental Care
Oncology Treatment
Surgical Services
General Surgery
Spays & Neuters
Reproductive Medicine
Anesthesia
Comprehensive Pain Management
Client Services
Behavior & Nutritional Counseling
Health Certificates
In-House Pharmacy
Reproductive Medicine
House Calls