Emergency Care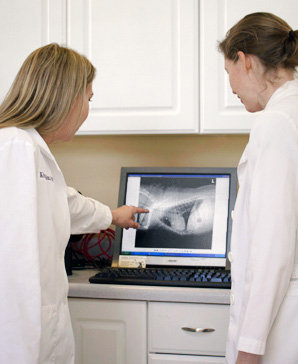 During our regular business hours, our medical staff is available to help you with most emergencies. If possible, please call (831) 372-3524 in advance so we can prepare for your arrival.
For after-hours emergency care, we refer our clients to:
Monterey Peninsula Veterinary Emergency & Specialty Center
20 Lower Ragsdale Dr. Monterey, CA 93940
(831) 373-7374
www.mpvesc.com
Pacific Veterinary Specialty & Emergency Service
1980 41st Ave.
Capitola, CA 95010
(831) 476-2584
www.pacificveterinaryspecialists.com
Pet Specialists of Monterey
451 Canyon Del Rey Blvd. Del Rey Oaks, CA 93940